If you've heard anything about paid online surveys, you'll know there are plenty of sites claiming to be the best survey websites Australia offers. But they can't all be the best online survey sites – so which are?
In my paid survey reviews below, you'll learn exactly that. I've had experience with the majority of the best survey sites Australia offers – and I've had success with many sites!
You can actually make decent money getting paid to do surveys, and although you still need to be realistic, you can easily earn $100-300 a month from the best surveys for cash.
But can online survey earn money for you? Absolutely!
Want to get started right now?
Sign up with the best options, Toluna and MyOpinions right now! 
I also love Opinion World (start here)!
I've written this guide to help others find legitimate paid surveys Australia offers. While there are ways to make cash without completing surveys, like Nielsen Mobile (click here to get paid just for using your mobile), completing surveys for cash gives you more control.
Read how to find the best paid surveys Australia offers and how to do surveys for money below.
Do you buy beauty products? Click here to earn money just by scanning the beauty products you buy!
Compare the Top Paid Survey Sites
Legitimate Paid Survey Websites
Or click here to earn money by scanning any beauty products you buy!
Finding Paid Online Surveys Australia 2022
What is a Paid Survey?
Online paid surveys are questionnaires that you complete where you are paid for your participation in the research. This is basically how paid surveys work, although the surveys themselves can vary in length, topic and rewards.
Survey sites may also offer more ways than just a survey to earn money. While making money with surveys is great, some sites give you points for watching videos, playing games and you can even earn cash by referring friends.
When you compare survey sites, you'll want to focus on how much they pay, how they pay, and how reliable the surveys compare to other sites.
Anyone can get paid for surveys online so long as they have an internet connection and some spare time.
Some sites are country specific which can limit Australians. The sites reviewed here all offer paid online surveys in Australia.
Why do you get Paid to do Surveys?
The first thing people often think when they hear about making money online is SCAM – and it's a fair judgement to make. But while there are survey site scams, there are also sites with legitimate online surveys. You'll learn how to do paid surveys with legitimate sites below.
But why do you get paid to complete surveys for money? Because survey sites are a smart way for businesses to conduct their market research.
Companies are willing to conduct paid market research online and pay you money for surveys to save them the expense of having to survey large numbers of people any other way.
But which paid survey sites are legitimate and why do they pay for your time?
The companies that conduct this research understand the value of your time and opinion – which results in online surveys paid to you!
When it comes to which paid survey sites are legitimate, there are many listed in the reviews below. Join Toluna and get started right now!
How Much can you Actually Earn with Online Surveys?
When you read paid surveys reviews the main thing to know is how much you'll get paid for your time and effort, and do online surveys actually pay?
There is no easy answer to how much you'll get paid to do surveys as it really depends on how many legit paid surveys Australia offers you are getting. This is a reason why you shouldn't only join one site, as you'll be limited by the number of surveys they offer.
When I first signed up for Australian paid surveys, I joined 3 companies – Toluna, MyView and Swagbucks. Initially I had the most success with Swagbucks and Toluna and within a week I had earned $30. This was from a few surveys and videos on Swagbucks.
While this wasn't amazing, it made me realise there is earning potential. With more effort and more sites, I began to receive some of the best paid surveys in Australia.
By the end of the month, I had earned $165 just by doing paid surveys at home. This was with very little experience. Now, I earn a lot more. I regularly receive rewards upwards of $200 a week (a combination of gift cards and cash).
How to Make Money from Paid Surveys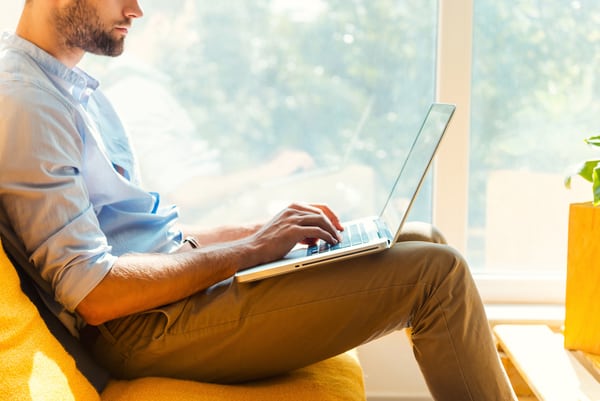 If you want to be paid for surveys online, you need a strategy.
To be successful with surveys that pay money, you need to be consistent. Don't give up after earning too little the first week. It takes time for the best paid survey websites Australia offers to build their list of surveys for you based on your profile.
You may also receive offers one week to take surveys to earn money and none the next – this is normal. My strategy has been to sign up to a large number of sites so that I always have a survey waiting for me to complete.
You should also be realistic with the rewards you're willing to accept. Cash is great but not all survey sites offer this. The ones that do are listed here.
Gift cards be of equal or sometimes even greater value – and some of the best survey sites to get paid frequently have great offers on these.
You should also keep in mind that points you earn are cumulative. Even if you receive a single survey offer per month, you'll begin building points which can eventually earn you quite a bit of money from survey panels Australia.
Below are some tips to help you make money from surveys.
1. Don't rely on just one site
One of the questions I get is whether you can you actually make money from surveys from one site. My advice is to sign up to a few sites with the best online surveys Australia.
You might find you have more success with one site than another, and it will give you an idea of how to complete surveys. It will also mean more offers and more opportunities to receive the best online surveys Australia offers.
Want to get started? Sign up to Octopus Group right now.
2. Fill in ALL profile information
Paid market research companies Australia rely on your profile to give you the best survey opportunities. My advice is to fill in as much as you can. This is the only way to receive offers and cash for surveys. Most of the information is easy to complete and will help match you with better offers.
3. Set up notifications
I recommend you set up notifications for survey offers so that you never miss out on the best online surveys. You can usually set this up via email and sometimes even via SMS. Some of the best paying surveys reach their quota quickly, so it's the best way to ensure you're completing survey offers on time.
4. Put effort into your surveys

A lot of the time it's not just demographics that make you suitable for a survey. If you're seen as someone who completes reliable surveys, you'll stand out from the rest and receive better survey offers. It's a simple matter of quality over quantity.
Now that you know what you do, you're ready to join the best paying survey sites Australia offers. You'll find reviews of the best survey sites in Australia below so that you can earn money from surveys today.
Reviews of the Top Paid Surveys 2022 Australia
Read about the best survey websites in Australia with our paid survey finder review below. These are all legitimate sites that allow you to get paid for doing surveys.
Quick Stats
Min withdrawal – $5
Rewards – Gift voucher + PayPal
Referral program – Yes
Starting with a well known site, Toluna is one of the most popular sites around the world with legit surveys for cash Australia. They've been operating long enough now that they've built a good reputation for themselves – and rightly so.
When I first joined Toluna I found that I had great success. As soon as I signed up I had surveys that I could complete so the opportunity to earn money was there immediately. Plus, after every survey they give, you're offered a mini survey to help you further complete your profile which you receive 100 points for.
Most surveys will earn you anywhere between 3000 – 9000 points which is the equivalent of $1 to $3.
The only issue I had was a delay between completing surveys and receiving points as they aren't applied immediately. It took a short while to receive points from surveys I had completed, but I did eventually receive them. It just meant that I was waiting longer to get paid for online surveys.
For me the best part of Toluna, however, is the amount of ways to redeem points. They easily have one of the best point redemption systems which allow you to get paid to take surveys in anyway you see fit.
Main benefits:
Plenty of survey offers and opportunities to earn points
One of the best rewards centres
Diverse and engaged online community
Drawbacks:
High cash out threshold
Can be long wait times of several weeks to get paid
Sign up to Toluna today by clicking here.
Quick Stats
Min withdrawal – $10
Rewards – Gift voucher + PayPal
Referral program – Yes
As their name implies, MyOpinions is another site where you can get paid for your opinion. I found there to be plenty of opportunities for getting paid for surveys with MyOpinions – I earned 50 points just for completing my profile information.
Something I love about MyOpinions is the simplicity. You can link your PayPal account directly to the website for even easier payments. The minimum redemption for PayPal is 2000 – or $20.
I was impressed with their paid opinion surveys as there were heaps to complete when I signed up. Initially, I completed a survey for 50 points which only took 10 minutes – and even if I was screened out I was going to receive 20 points and a prize draw entry to earn $5000!
Shortly after this I received an offer to complete a survey for 270 points, and then a survey for 220 points and THEN a survey for 170 points!
You can even earn points for referring people and from the loyalty program – the higher your status the more points you'll earn per week.
You can redeem your points by choosing a gift card that best suits you or a PayPal transfer.
Main benefits:
Pays quickly for online surveys
Good loyalty program where you can earn more points the higher you rank
Drawbacks:
High cash pay out threshold for PayPal
Not the best online support
Quick Stats
Min withdrawal – $5
Rewards – Gift voucher + PayPal
Referral program – No
Opinion World Australia is the next top paid survey site and offers a reliable way to make money with surveys.
Getting started is easy – sign up is really quick and can be done with a Google or Facebook account. I also earned 50 points by completing my profile.
Their interface makes them one of the best paid survey companies – it is simple and appealing and they also offers mini opinion survey on the side. You don't get to see all the surveys available like some sites but instead click on "take a survey" when you're ready.
Some surveys won't give you points and instead give you a prize draw and donation to charity – not that this is a bad thing! Pay can differ between surveys, but note that 1 point is 1 cent. PayPal payments can be withdrawn when you have 500 points – or $5. There are also other gift cards to choose from.
In addition to doing a survey for money there is a quarterly $5000 giveaway, news and badges to keep you motivated.
Main benefits:
Receive entry into quarterly prize draws by completing surveys
Very low withdrawal threshold for rewards
Drawbacks:
Not all surveys offer points
Limited gift vouchers
Sign up to OpinionWorld today.
You can also find my full review here.
Quick Stats
Min withdrawal – $20
Rewards – Gift voucher
Referral program – Yes
MyView has become one of my personal favorite Australian survey sites as I have found that they consistently offer the best paid online surveys for me. I do believe some survey sites are better for some people than others, and this is part of why I think I've had such success with MyView survey jobs Australia.
I also enjoy how simple things are. I didn't have too much success initially with MyView, but after a week or so the offers started rolling in. I now receive several survey offers per week, sometimes daily, and they would definitely be up there with the highest paid surveys online Australia offers. I can earn around $2 – $3 survey money per survey with a survey usually taking around 15 – 25 minutes.
Every now and then, I'll also get an offer to receive a $10 gift card from Giftpax for one survey instead of points. It's hard to deny that this is great value.
What makes MyView one of the highest paying survey sites for me is just how regular the survey offers are. In addition to this, the website is clear and easy to use, I'm told how long a survey is and how much I'll be paid and points are applied instantly. This is one of the top survey sites.
Main benefits:
Loads of surveys on offer
High paying surveys
Points applied instantly to your account
Drawbacks:
No cash reward option
Some users may find they are disqualified from many surveys
Quick Stats
Min withdrawal – $5
Rewards – Gift voucher + Paypal
Referral program – Yes
Swagbucks proves Australian's can earn money doing surveys online from sites outside of Australia.
As this list focuses of Aussie paid surveys review I'll only focus on the things relevant to Australians. You'll find that this site is a bit different – there are loads of ways to earn money and calling them a survey site doesn't quite fit.
This is because with Swagbucks you can do more than just take surveys for cash. They offer multiple ways for you to earn money with surveys being just one of them. It's worth checking out for yourself.
Sign up is one of the simplest I've experienced for a survey site and it's clear that many of the ways you can earn money don't require too much details from you at all.
For example, just for joining I received $5 as they had a bonus offer running. However, the catch was that to earn this $5 I had to first earn 2500 SB – SB being their equivalent of points where 100 is equal to $1.
This wasn't hard to do, but it was time consuming. A 20 minute survey can earn you between 60 – 80 points, watching a video can earn you around 1 – 3 points and downloading an app could earn you 100. By referring friends, I had the opportunity to earn $5 and even shopping through them can earn you points.
This is one of my favourite legit survey sites Australia offers.
Main benefits:
Plenty of fun ways to earn points – watching videos, shopping, playing game, surveys etc
A variety redemption options
Offers good rewards for referring friends
Drawbacks:
Some tasks don't pay very much
There can be a 2 week delay for rewards
Sign up to Swagbucks by clicking here.
Quick Stats
Min withdrawal – $10
Rewards – Paypal
Referral program – Yes
The next Aussie paid survey review is of MOBROG. This site is flexible and easy to use as they have a mobile app making surveys on the go convenient.
Instead of using a points system, when you take surveys for money you simply transfer the money to your bank account once you reach the required threshold.
They say on their site they pay on average $1 to $5 per survey which is pretty standard, and I've found it to be the case. As with many online survey sites, there's also the opportunity to win free stuff which is a good incentive to keep on completing surveys.
As usual, longer surveys give additional benefits, and you can get vouchers for surveys with the pay pretty much on par with other survey sites.
Main benefits:
Low PayPal pay out threshold
Instant pay outs
Drawbacks:
Surveys can sometimes be harder to come by
Click here to sign up to MOBROG.
Quick Stats
Min withdrawal – $20
Rewards – Bank transfer
Referral program – Yes
Sign Up To Octopus Group Here!
Claiming to be the highest paying online survey provider in Australia is Octopus Group. This claim raises some eyebrows among people and even leaves some people wondering 'is Octopus Group legit?'
Let's start at the beginning. Unlike most survey sites which use your email address as a login, Octopus surveys use your mobile number. There is no doubt that this can make some people a little anxious, but rest assured I haven't received any marketing offers or sales calls.
Plenty of survey site reviews focus on negatives, and Octopus Group Australia reviews aren't immune to this – but I can't say I agree! Their introduction survey alone earned me $1.50 straight from the get go.
It is far too easy to become discouraged when you first sign up to good survey sites and don't see surveys available to complete – and this was my experience with Octopus Group. It took several days for the surveys to build up, but once they did their claim rang true – they offered me one of the best pay rates I've seen and some Octopus Surveys reviews have even claimed to earn over $15 an hour!
In addition to the site, Octopus Group heavily use their app which can be convenient to do online surveys for money when you're not near a desktop/laptop. Transferring cash is also easy and fast.
If a survey site should be anything, it should be easy to use, fast, offer rewards we want and pay what we deem worth our time – and they deliver. The many great Octopus Group reviews are the best evidence of this.
Main benefits:
Offers some of the best rates for online surveys
Fast cash transfers
Drawbacks:
Survey offers can be difficult to come by
Sign up for Octopus Group surveys today.
Quick Stats
Min withdrawal – $5
Rewards – PayPal/Gift cards
Referral program – No
There are a few sites we're very lucky to now have in Australia as they give us the opportunity to earn great cash online. If there's something I love about LifePoints Australia, it's that earning money with them can happen fast.
After signing up, I was flooded with survey offers which were quite well paid. Each survey can earn you between 65 – 200 LifePoints and more which can equate to nearly $2 per survey for just minutes of your time, making this a great site to make money online with surveys.
LifePoints is a US based company, but they do have a good selection of Australian gift cards to choose from. You'll also be able to choose to have cash transfered into your Paypal account with a low payout figure of $5.
But for me, the best thing about them is definitely their regular survey offers.
Main benefits:
Offers a good survey app
Points don't expire for 3 years
Open to teens over 14 years old
Drawbacks:
It's unclear how much you can earn per survey
Not the smoothest website to navigate
Quick Stats
Min withdrawal – $20
Rewards – Gift voucher
Referral program – No
Sign Up To Valued Opinions Here!
The next site in my Aussie paid surveys reviews is Valued Opinions.
I've been using Valued Opinions for a number of years, and I generally find it to be one of the more reliable survey companies Australia has to offer. The site is relatively straightforward to sign up to, offering online surveys Australia paid to you via a gift card/voucher.
You can get paid to do surveys through their site in about 20 minutes, earning around $2 to $5 per survey, depending on the length.
I will admit I generally prefer to do surveys for money, but when it comes to gift cards, they do have some of the best paid online surveys Australia has to offer. Some of the most popular options are for Woolworths, Coles and Hoyts cinema.
Main benefits:
Offers badges to incentivise users with better rewards
Reliable site with fair payments for surveys
Drawbacks:
No cash withdrawal
Not a huge amount of surveys on offer
Click here to sign up to Valued Opinions.
Quick Stats
Min withdrawal – $5
Rewards – Gift voucher + bank transfer
Referral program – Yes
Another site among the best paid market research companies Australia offers is Rewardia.
There are a few reasons why this is among the best paid online survey sites Australia offers. Firstly, you receive 100 points just for joining, as well as points for playing games, participating in discussions and completing surveys.
Their best online survey for money can pay a few dollars, and cash can be transferred directly into your bank account. They also have a range of gift vouchers for getting paid for online reviews and surveys.
The downside is that it isn't one of the highest paying survey sites Australia offers, and you need $50 to transfer cash into your bank account. This can take some time. I also find I'm screened out of many surveys.
That doesn't mean it wont be the best survey for money sites for you, as every site favours different demographics. Check it out for yourself.
Main benefits:
Points can be received instantly
Small reward for joining
Drawbacks:
Can be hard to find surveys you qualify for
High cash withdrawal threshold of $50
Click here to sign up to Rewardia.
Quick Stats
Min withdrawal – $10
Rewards – Gift voucher
Referral program – Yes
Sign Up To Opinion Bureau Here!
Opinion Bureau is one of the survey sites that pay you exclusively through gift vouchers. However, you can still get cash for surveys with their prepaid debit cards.
One of the more interesting get paid sites Australia offers, Opinion Bureau has surveys from a broad range of topics with something to suit everyone. These generally pay well, and the best survey for money can earn you $5. You even get $5 just for signing up.
The only downside from online surveys reviews is that the headoffice of this site is offshore, so if you do have an issue with their survey jobs Australia, they can be a hassle to contact.
Main benefits:
Bonus reward for signing up
Decent rates for paid survey offers
Drawbacks:
Offshore head office makes contact difficult
No cash rewards
Click here to sign up to Opinion Bureau.
Quick Stats
Min withdrawal – $10
Rewards – Gift voucher + PayPal
Referral program – Yes
Sign Up To Survey Junkie Here!
The next survey company Australia offers is Survey Junkie – a 'new to me' site which I am loving.
This site really does seem to offer some of the best paid online surveys Australia has. The reason for this is because I receive many online surveys for money Australia from this site.
If you are still asking are online surveys legit, I recommend you give Survey Junkies a go and see how many offers you receive. It also happens to be one of the best paying survey websites, offering a fantastic return on my time. I generally receive a survey for cash every day.
They also have plenty of options to earn money doing surveys Australia, like gift cards and cash via PayPal. The only thing I don't like is the long wait time – up to 30 days to receive cash. Still, this compares to pretty much all the best survey sites to make money Australia.
For some of the highest paid surveys Australia offers, I recommend trying Survey Junkie.
Main benefits:
Great smartphone app for doing surveys on the go
Consistently offers high paying online surveys
Drawbacks:
Long wait times to receive cash
Click here to sign up to Survey Junkie.
Quick Stats
Min withdrawal – $20
Rewards – Gift voucher
Reward program – Yes
Sign Up To Survey Village Here!
Survey Village offer a good range of rewards in addition to surveys that pay you making them a good site to remain signed up to.
When surveys are available for you to complete you'll receive email notification telling you how long it's expected to take and how much you'll earn. The great part is that even if you don't end up qualifying for the survey you'll still still be reimbursed for your time.
While they don't transfer cash, there are some excellent gift card options making it the next best alternative.
Their survey offers weren't as consistent as some sites I've been having success with, but I think this is because I don't meet the target demographics for most of their survey. To see if it's right for you I recommend signing up to check it out.
Main benefits:
Multiple ways to earn points – surveys, focus groups, testing etc.
Small reward if you are disqualified from a survey
Good gift card options
Drawbacks:
Click here to sign up to Survey Village.
Quick Stats
Min withdrawal – $25
Rewards – Gift voucher + bank transfer
Referral program – Yes
Sign Up To What Do You Think Here!
What Do You Think is a top survey site which makes it easy to make money by doing surveys. Signup is plainless thanks to the fact that you get paid to do it!
This is a new survey company in Australia and it has positioned itself as one of the best immediately by offering a survey a day (at least!).
It has the best stock of surveys I have come across and it is worth joining for this reason alone. It definitely saves the frustration of joining up to a survey site just to find you don't qualify for any surveys especially while numbers who have signed up are low.
You can get gift vouchers for the big companies like Woolworths, iTunes, Myer and JB Hi-Fi. But my favourite way to withdraw money is via bank transfer. You need $25 in credit before you can do this.
Points don't expire, and you can earn money by referring others. However, my favourite part is definitely all the surveys on offer.
Main benefits:
Offers one survey per day
Excellent range of gift vouchers
Points never expire
Drawbacks:
Not the best website design
Too many emails
Sign up to What Do You Think by clicking here.
Is SurveyWorld Legit?
I thought I would include a Survey World review due to many people asking about their surveys for money Australia offers.
You can find mixed Survey World reviews online, which has lead many to question – are paid surveys legit on this site?
In my limited experience with the site, I received a $5 bonus for signing up, but then I was simply instructed to join other best paid survey sites Australia.
That is because this site is an aggregator site – they take you to other survey sites to do surveys for cash Australia. Therefore it seems there is no way to really claim the $5 you earn, as you don't do surveys through their site, and you need to earn $25 to get a PayPal payment.
So is Survey World legit? At the moment, I wouldn't recommend this site as there are far more reliable online paid surveys Australia offers.
Which Survey Site is the Best?
For me, it's Toluna. I've consistently made great money with Toluna and as they pay via PayPal, I've found their process super simple. They are the one company I can consistently withdraw money from each week.
My next favourites are MyOpinions and Swagbucks, then OpinionWorld.
However this certainly isn't the case for everyone and the rewards may not be suitable for everyone either. Many people seem to have more success with other survey sites. The only way to work out if a site is right for you is to try it out.
Next Step
Now that you know a bit about the top survey sites and how to make the most of surveys for money that Australia offers, you can begin to earn money with free paid surveys. If you want to get paid for market research, or get paid for surveys online, you need a strategy.
Here's what I recommend…
1. Sign up to at least 5 online survey jobs this week and see what each site offers you.
2. Fill out basic information for each profile.
3. Don't judge the survey site by the first few days! It's important to give the site a chance. If you're not having success with one site after a week, sign up to another site.
There is a right way to do online surveys. If you're patient and consistent then I have no doubt that soon you'll be able to share in the earnings from paid surveys.
Other Ways to Make Money Easily
Another way you can get some extra rewards which is somewhat similar to surveys is by scanning your groceries.
Research companies also want to know what people buy in their weekly shop and, by telling them, you can earn gift vouchers and go into prize drawers.
IRI Shopper Panel gives you a bonus $20 gift voucher just for getting started!
You can join IRI shopper panel here.
You can also make money in the same way with Homescan here.
I also recommend Nielsen Mobile here which pays you simply for using your mobile.
If you buy any beauty products, you will love this offer where you get paid just for scanning them!
You can also read our list of ways to make money from home here or win free stuff here.
I'd love to hear if any of you have also been having success with online surveys Australia. What sites do you use to earn money? Let me know in the comments below, and any other survey sites that you use that I have missed.
Want to read about more survey sites? Read about online surveys that pay cash here. You can also read about paid survey apps here so you can easily make money on the go!