Are you wondering how to make some extra money on the side? Or looking for some side jobs for extra money to save for that trip around the world? There are a million and one quick ways to make money on the side – you just need to know where to start.
Whether you want to know how to make extra money online with a skill you can outsource to others, have a spare room you could rent out or want to be a digital entrepreneur, there are plenty of easy ways to earn extra money.
There are load of ways to earn extra money on the internet alone. This guide covers how to make quick money with the perfect side hustle.
How To Make Money On The Side
1. Do paid surveys.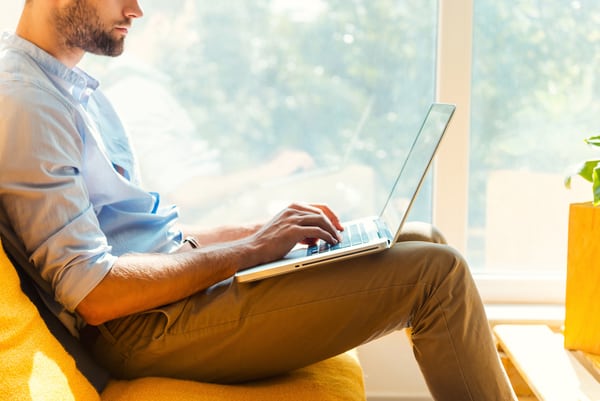 If you want to know how to make more money from home that's super quick and easy, spending a few hours a week doing paid surveys is a great way to make extra money from home.
There are a variety of different companies that will pay you for doing surveys. You can join as many as you like. All you need to do is set up a free account and you will earn points for completing the surveys. Once you have a certain number of points you can exchange these points for cash or gift vouchers.
If you sign up to Toluna you will receive 500 points just for signing up, as well as bonus points for inviting friends to sign up too.
What Do You Think and Octopus Group are also great survey sites that let you earn actual cash, so you can spend it on whatever you like. Once you complete surveys and have earned at least $20, you simply redeem your cash and have it deposited right into your bank account.
To increase your earning capacity, I recommend you join all the sites mentioned above. By completing multiple surveys across multiple site, you will really start to see a good side income from surveys.
Click here to get started now with Toluna.
2. Watch videos.
Do you want to know how to make some extra money by watching videos? Sounds almost too good to be true, right? Well there are companies that will pay you to watch videos from the comfort of your own home. This has to be one of the best ways to make extra money from home.
With Swagbucks you earn points for watching videos, along with a variety of other tasks like downloading apps and completing some surveys. You can then cash these points in for a variety of gift cards and even cash deposited into your PayPal account.
If you like watching videos anyway, why not earn some cash for it. Seriously, this is quick easy money and one of the best ways make extra income from home.
Click here to sign up to Swagbucks.
3. Scan your shopping.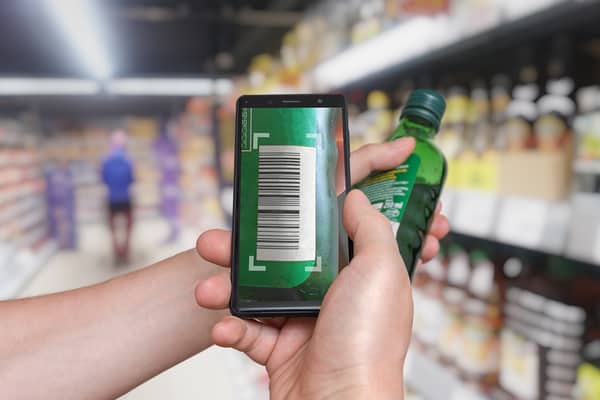 Grocery shopping is an essential task for all of us, so why not make quick cash from it? One of the best ways to make money on the side is simply by scanning your shopping.
Take IRI Shopper Panel, for example. Once you successfully register, you will be provided with a scanner which you simply use to scan the barcodes of all the products you purchase.
You also are required to record some other basic information such as where you shopped, how much you spent etc. For scanning your shopping you will earn points which can then be redeemed for various items, including cash.
Being paid for something that you already do would have to be one of the best side jobs from home!
Click here to sign up to IRI Shopper Panel.
You can also make money in the same way with Homescan here.
Do you shop for beauty products? You can do the same task but just for beauty products.
Click here to start getting paid for scanning your new beauty purchases.
4. Join a rewards site.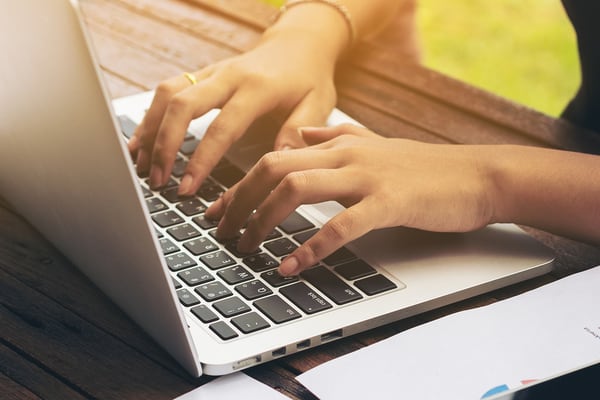 Other ideas to make extra money include joining a rewards site.
You can join a rewards site where you earn quick cash for doing simple online tasks. Sites such as Rewards Central allow you to earn points by doing things such as online shopping, surveys, clicking links on web pages, referring friends even playing games. The points you earn can be redeemed for gift vouchers or even cash directly into your bank account.
If you're feeling lucky, there are other rewards sites too that hold regular sweepstakes where you can win large cash prizes, such as Supermarket Voucher Sweepstakes and the Freelotto $1000 TGIF Sweeps.
Click here to get started with Supermarket Vouchers Sweepstakes.
5. Search the web.
Want to know how to make extra money online by surfing the net? You know there are companies that will actually pay you to do this! Basically these companies use your unique internet usage to build a picture of general trends in people's internet behaviours. So why not make quick money online by doing what you're already doing?
For some side money, join up to Swagbucks (as mentioned above) and Nielsen, and then simply download their search bar onto your computer and the search the internet as you usually would. From there you will earn points. In fact with Nielsen, just for installing their search bar you will go into their sweepstakes draw.
For even more quick ways to earn money, be sure to register all your various devices that you use.
Like other sites already mentioned above, on these types of sites you earn points which you can then cash in for vouchers.
Click here to join Swagbucks now.
6. Become a Microworker.
For some extra cash jobs or a bit of a sidegig, you could become a microworker. Being a mircoworker is basically doing small jobs for money for employers or people from all over the world. Jobs are listed on sites such as Upwork and Microworkers.
The tasks available on these sites vary and can be anything from completing written work, to mobile app testing, to rating website pages and so on. Some tasks may also call for someone with a more specialised skill set such as website developer, software engineer or copywriter.
Employers are required to list all the details of the job including how long they expect the task to take and what they will pay. This enables you to browse through and choose tasks that can complete and are happy with the rate of pay.
So if you are looking for some extra income jobs, sign up to Microworkers and see what jobs match your skills.
7. Sell crafts.
If you love making crafts then some other ideas to make money on side include selling your items online or at local marketplaces.
These days there are so many great platforms for selling creative items online. You could sell your items on Etsy, eBay or the Facebook Marketplace. This is a great way of promoting your creations with very little fees. Accounts on these various platforms are easy to set up and you could be selling your first item within the hour!
If you prefer to sell your items to people face to face, check out what markets are in your local area and see what it takes to set up a stall. Stalls at actual markets do have more set up fees than online though.
If you love creating things and are wondering how to make money on the side from home, this is a great option.
8. Sell your photos.
If you like taking photographs and want o know how to earn more money on the side, you could sell your photographs to online platforms like Shutterstock.
Various businesses across the globe are always looking for images to help promote their business and, short of having to do a photo shoot (which is super expensive), they are looking for stock photos to buy and download.
For quick easy ways to make money from your photos, simply upload your images to the platform and you will get paid each time someone downloads your image. How much you earn depends on a variety of factors but on Shutterstock, you can earn anywhere from $0.25 to $2.85 per download.
If you want to know how to get more money – refer your photographer friends to the platform and you can also earn a commission each time their images are downloaded too!
9. Virtual tutoring.
If you like helping others and want to know how to make extra cash on the side, a great idea is to teach English or another skills online.
To teach online all you need is excellent internet connection, a microphone, webcam and a quiet space for the lessons.
If you're interested in teaching English online, depending upon the jobs you apply for, you will most likely need to be a native English speaker or near native speaker, have a university degree and/or a TEFL certificate.
Other tutoring jobs may include helping others with math, science or music.
The pay for virtual tutoring varies, but generally it is enough for a basic living or better. It's perfect if you're looking for extra money jobs.
10. Invest in cryptocurrencies.
Everyone wants to know how to earn money quickly and investing in cryptocurrencies could well be the answer.
Cryptocurrencies, such as Bitcoin and Ethereum, are becoming increasingly popular these days, with many people predicting they will one day be the currency of the world. With this prediction, many people are getting in early and investing in this currency. Some are reporting crazy profits in extremely short time frames.
To get started in investing in cryptocurrencies you need to buy some currency. The hope is that it will soon increase in value which at some point you will sell and make a profit. Many people say that this is one of the easy ways to make quick money.
11. Master matched betting.
Perhaps you want to know how to earn extra cash by betting but without the risk? Well, if you master matched betting, you can do just that.
Matched betting is a technique which basically guarantees a profit. To do this you make two bets, one for the event to happen (your football team to win the game) and one for the even not to happen (your football team will not win the game). You make each bet in such a way that no matter which event occurs you end up with more money than you spent on the bet in the first place.
Provided you follow the process correctly, you are guaranteed to end up with more money which has to be one of the best easy ways to make extra money.
12. Start a blog.
Are you passionate about a particular topic and want to write about it on a regular basis? If so, why not start a blog? If created properly you can earn extra money online from a blog. There are various ways to monetise blogs through affiliate marketing and advertising.
Once your blog is established you will be surprised how often you are contacted by companies wanting to advertise on your site. Advertising may be in the form of an article, a review of their product or even uploading a banner.
You can also make money by recommending your favourite products and brands. There are various platforms you can sign up to which enable you to place links on your site, and when the reader purchases items via these links, you earn you a commission.
Whilst I don't recommend blogging if you're after quick money making ideas, if you put in the hard yards up front, it can be a great investment if you're looking for ways to make extra cash in the long run and in fact create a full-time income.
For more information about getting started, check out this about how to make money from blogging.
13. Write reviews.
If you enjoy writing then other side job ideas could be writing reviews to make some side income. There are various companies that will provide you with free items or cash in return for writing reviews about their products.
Companies want people to review their items on sites such as Amazon, iTunes, Google, TripAdvisor, Yelp and more. You can register your interest in writing reviews on sites such as Software Judge or Slice The Pie. Payment varies and is based on the quality of your review.
Another option is to advertise your review writing services on sites such as Fiverr. This way you set the rate you are willing to accept.
14. Write and sell an eBook.
Ever dreamed of being a published author? Earn extra money from home and write an eBook to sell on sites such as Amazon.
Probably the hardest part is coming up with a topic that you are not only passionate about, but can write about comprehensively and that people will want to buy. The best eBooks tend to be ones that help people solve a problem, like a step by step guide to do something.
It's really not that hard to create an eBook with some great programs available to help you. Once you have completed it, you can upload it to Amazon (you'll need to create a seller account to do this) and start selling it.
15. Participate in clinical trials.
Want to know how to earn extra income as well as help with medical research? One of the ways to earn extra cash is by becoming a volunteer with one of the several medical research companies which are looking for people to assist them with the research of new medicines.
One of these companies is Clinical Studies. It's easy to become a volunteer as all you need to do is complete a simple online form. If the company thinks you'd be a good candidate for some of their trials, there will be a follow up phone screening, followed by a meeting with a doctor.
Provided you are fit and healthy and are a match for the available trials, you will be invited to participate. At the end of the trial, you will be paid for your time.
This is a great way to get paid while helping to advance modern medicine. You are making a difference even if you are just looking for ways to make more money on the side.
16. Clean houses.
One of the quick and easy ways to make money is by performing tasks that other people don't want to do or simply don't have time to do. A job that comes to mind here is cleaning houses.
With everyone so busy these days, people are quite happy to outsource the cleaning of their house. You can find house cleaning jobs on different Facebook community groups or Gumtree. But why wait for someone to offer you a job? Put up your own advertisement on these sites and start advertising your willingness to clean.
Don't stop at house cleaning. For extra income ideas, see if your customers want their lawns mowed, laundry or ironing done too.
17. Drive for Uber.
One of the more popular ways to earn money on the side these days is driving for Uber. It's so popular as you set your own hours and work when and where you want to.
It's fairly simple to start driving with Uber, there are just a few criteria you must meet to start. Simply sign up online and once Uber has reviewed your information and are satisfied that the criteria has been met, they will arrange to have your vehicle inspected.
If you don't have a car, you can also earn money delivering meals with Uber on your bike.
If you have ever been an Uber customer, you'll understand that the price of a ride varies depending on a number of factors. Factors include the location, the time and demand. These same factors impact your earning potential as an Uber driver as well. Make sure you take these factors into consideration to consider the best ways to earn extra money driving with Uber.
If you have a car and wondering how to earn money on the side, consider giving Uber a go.
18. Test websites.
If you like trying out new things, good side jobs to make extra money include getting paid to test out websites.
User Testing is a platform which pays you for trying out websites and apps. After testing the website or app, you are required to complete various tasks and record feedback about your experience. All up, each test takes around 10 to 20 minutes to complete.
You will receive $10 via PayPal for every 20 minute video you complete.
It's easy to get started – all you need is a computer, a good internet connection and a microphone. If you're interested in doing mobile tests you will also need an iPhone, iPad, Android phone or Android tablet. You also need to be 18+, fluent in English and be able to download and test software.
Side jobs online don't get much easier than this and it is perfect if you're looking for quick ways to make cash.
19. Rent out your home.
Are you wondering how to make extra money from home without lifting a finger? If you're away for work a lot or go regularly on holidays you could rent out your place on AirBnB. Or perhaps you have a spare room you could rent out. This can be a great option if you're wondering how to make extra money fast – and good money too.
If your place is located in a tourist area, near a university or hospital you could make some really good money on AirBnB. Or perhaps there is a big event on in your area – rent out a room or two whilst the event is on.
The good thing about AirBnB is that you can rent your place out for the short term. You decide exactly when you want to rent it out, how much you make and what rules you want to impose. So even if you're not keen on doing it all the time, just do it when you're looking for ways to earn quick money.
20. Pet walking business.
If you love animals and are wondering how to get extra money doing something you love, then pet walking or even pet sitting could be the best way to make extra money for you.
Just advertise your services in local Facebook group community groups or on Gumtree. It's also worth telling friends and family about your service as it's likely they or someone they know will require it sooner or later. Set up a Facebook page detailing what you offer and be sure to share it around so people know what you do.
Imagine getting to play with cute puppies and fluffy kittens? Seriously, is this not one of the best ways to earn more money?
Want to learn how you can make a full-time income from home? Read about how to make money from home here or how to make extra money here.